Alignment Service
ALIGNMENT SERVICE
Visit your Holman GO Dealer in the Princeton, New Jersey area to take full advantage of some exceptional service specials!
Benefits of an Alignment Service

Keeping vehicles in correct alignment offers drivers a better opportunity to maximize the benefits they obtain from precision engineering. This feature impacts the wear and tear on the tire treads, and inevitably also affects fuel efficiency and cabin comfort. A poor alignment may gradually deteriorate over time. In fact, if owners permit alignment to become a significant automotive issue, the vehicle may even eventually prove unsafe on the road. It simply makes good financial sense to ask a qualified mechanic to review your auto's alignment at regular intervals.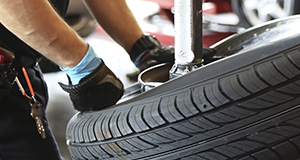 Holman GO
3466 US Highway 1, Princeton, NJ 08540
Serving
Princeton, NJ

Your Holman GO Dealer in Princeton, New Jersey offers well qualified automotive alignment services to help you keep all your vehicles in good operating condition. Whether you own a single car or an entire fleet, consider contacting us soon to obtain this essential maintenance service. Our clean, well-managed automotive service center provides a variety of critical mechanical inspection services. Ask us to check over the alignment, balance the tires, and evaluate the condition of the brakes. We want to help you enjoy driving by performing necessary maintenance services. Our team of Certified Automotive Technicians possesses extensive experience checking the alignment in a wide array of makes and models. Ask us to complete this important task for you this year!

Alignment Service

We need to mention an important point about our alignment inspections. If this check reveals your vehicle does require some repair attention, you can usually obtain necessary repair services directly from us, too. We offer exclusively original equipment manufacturer parts. Automakers have developed these OEM replacement parts to ensure customers obtain full value when they request repair services. It brings our mechanics greater peace of mind to know whenever we install a replacement part in a customer's vehicle, we've used a component specifically designed and manufactured to fit that specific make and model. We never use failure-prone aftermarket parts, in fact. This policy helps protect our customers. It's just one aspect of the excellent customer service we supply. Contact us now to schedule an automotive alignment check this month. We look forward to speaking with you!