Top 5 Spring Car Care Tips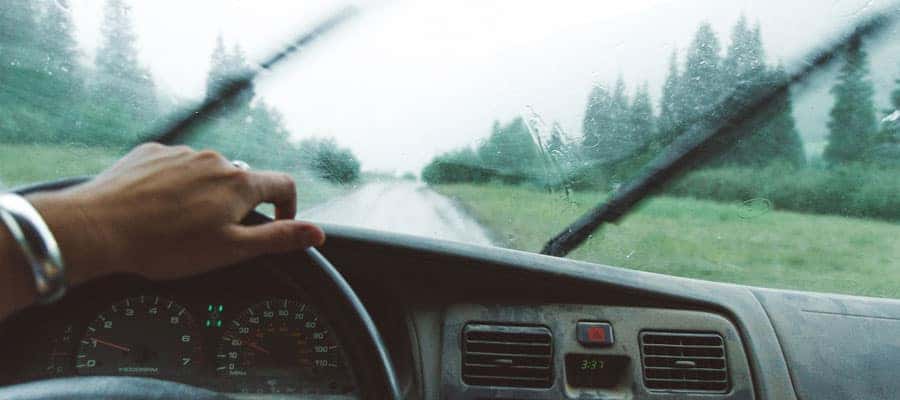 Harsh winter weather conditions can take a serious toll on your vehicle. Now that spring has arrived, it is time to show your car some love. These spring car care tips will help you to erase some of the wear and tear that occurred over the winter and to keep your vehicle in great condition in the months ahead.
1. Schedule an Oil Change & Filter Replacement
Your vehicle relies on a fresh supply of clean oil to run properly. Depending on your mileage, you may need to replace the oil and oil filter seasonally or even more frequently in some cases. While this is one of the most critical steps required for superior automotive care, it is also one of the easiest to prevent. Consider marking your calendar or setting an alert in your smartphone to ensure that this essential service continues to be completed on schedule.
2. Replace the Wiper Blades
Ice and snow on your windshield can damage wiper blades. This damage can create smudges that impair visibility when the wipers are on. With reduced visibility during inclement weather conditions, you are placed in a potentially dangerous situation. Now that the threat of additional snow and ice has passed for the next several months, a wiper replacement is essential.
Temperature changes can result in air pressure changes in your tires. If you have not checked tire pressure recently, now is a great time to do so. It may also be time to rotate your tires. This should be completed approximately every 6,000 to 8,000 miles. For many drivers, this equates to six months. While you are in the shop getting your oil, oil filter and wiper blades replaced, request a tire rotation and air pressure check to conveniently tackle multiple service needs at once.
4. Replenish Fluids
In addition to oil, your car relies on various fluids to operate properly. These fluids include coolant, transmission fluid, brake fluid, and power steering fluid. You may also check the current level of windshield cleaner fluid while you are topping off the other fluids. If you are not comfortable with replenishing your vehicle's fluids yourself, our auto service team is happy to do the work for you.
Winter weather conditions can stress your battery. Even if your battery is not currently showing signs of trouble, it may be much weaker than it should be. Simply test your battery today to determine its strength. Replacing an older, weaker battery before it completely dies can help you to avoid being stranded at an inopportune time.
When you visit the service center at Holman GO, you can rest easy knowing our product specialists are non-commissioned, so we'll never pressure you into getting unnecessary services performed on your vehicle. Additionally, all of the vehicles we sell on our lot are free from recalls and have a clean CarFax, so we'll be sure to help you keep an accurate record of your vehicle's service and repairs as well. At Holman GO, we believe our customers should be in control of the process, so we make it easy to schedule a service appointment or order parts online! We look forward to helping you with your auto service, maintenance, and repair needs.