Oil Change Service in Princeton, NJ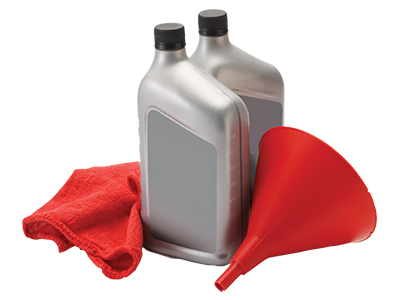 OIL CHANGE SERVICE
Save money on your next oil change! Check out our service specials for oil change coupons and more!
Benefits of an Oil Change

When you make the decision to purchase a used vehicle, you take on the responsibility of caring for that vehicle. Without routine maintenance, your vehicle will quickly experience a number of issues. Routine oil change services will help protect your engine, but oil changes also protect the overall quality of your vehicle. It is important to start off on the right foot, getting regular oil changes with a service center that you can trust with your vehicle. That service center can help you determine how often your vehicle should be getting its oil changed, what type of oil should be used and what type of filter should be used. Our service center can help you understand the benefits of investing time and resources into oil change services. Removing unwanted particulates from your engine's old oil will play a big part in the overall efficiency of your vehicle. If you leave old oil in your engine compartment, these particulates can build up over time and cause some major issues that are expensive to repair.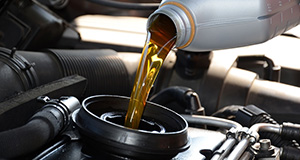 Holman GO
3466 US Highway 1, Princeton, NJ 08540
Serving
Princeton, NJ

You have many available resources at your disposal when it comes to having your vehicle's oil changed. You could even do this yourself if you are handy. The problem is, professionals, know the right products to use and the right way to do the job. We staff our service center with only the most educated and experienced service technicians in the Princeton, NJ area. In addition to routine oil change services, we can perform a number of other maintenance tasks. This includes tire rotations, topping off fluids, transmission repairs, brake service and much more. We want to make sure that you can rely on the work that we do to your vehicle.

Oil Change Service

Before we perform a routine oil change service on your vehicle, we will discuss with you the various products that we have available. We utilize only OEM parts that come straight from the manufacturer for all of our repairs. The oil and oil filters that we use are incredibly reliable and perform well. We don't believe in using aftermarket parts for any job that we need to complete. These aftermarket items will only cause further damage to your vehicle. You'll be bringing your car into our service center for repairs before you know it. While we like to have the business, we understand that most people are functioning on a fixed budget. The last thing we want to do is evoke unnecessary repairs for your vehicle that you will have to address.


If you would like to find out more about our routine oil change services, stop down to Holman GO today. We are located right in the heart of the Princeton, New Jersey area. We service all of the vehicles that we sell on our lot, but we also service various makes and models of vehicles as well. We have many happy clients that have been bringing their vehicles to our location for many years. We hope to make you part of our Holman GO family. Give us a call to schedule your first appointment, or feel free to stop down to our location at your convenience.