Brake Service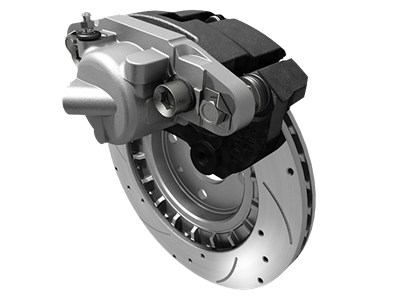 BRAKE SERVICE
Are you looking to save money on your brake repair or replacement? Take a look at our service specials today!
Benefits of a Brake Service

Obtaining periodic automotive brake inspections for your vehicle helps many local drivers by ensuring brakes receive qualified repair attention in a timely manner. No one enjoys discovering a braking problem while navigating through busy rush hour traffic! Regular brake checks play an important role in safer driving. Taking this step also frequently helps curb high repair bills. In some cases, simply replacing worn brake components prevents unnecessary wear and tear impacting other automotive systems. This necessary service may assist you in maintaining the useful lifespan of a car, a truck, or an SUV. Consider visiting us soon to obtain a knowledgeable brake inspection by a well qualified automotive technician.

Holman GO
3466 US Highway 1, Princeton, NJ 08540
Serving
Princeton, NJ

Our customers appreciate the impressive capabilities of our team of skilled mechanics. We depend upon Certified Automotive Technicians to perform inspections and provide repair services at our dealership Service Center. These individuals have gained previous experience working on many different makes and models. In order to obtain certification, they passed a challenging series of examinations. We know we've placed our customers in good hands when we ask one of our Certified Automotive Technicians to inspect a brake system. Experienced mechanics understand the importance of keeping brakes in a well-maintained, responsive condition. If our technicians notice a problem developing with any automotive system, we bring the issue to the owner's attention right away. Holman GO serves customers driving many different brands of vehicles in the Princeton, New Jersey area.

Brake Service

We've made the commitment to rely exclusively upon original equipment manufacturer ("OEM") replacement parts. Why does this policy matter? First, it brings us greater peace of mind. Whenever we replace brake components, we know with absolute assurance that the manufacturer designed the replacement part to fit a specific make and model of vehicle. Second, by using OEM parts and not generic aftermarket parts, we know we've furnished solid automotive values. We never shortchange our customers by installing replacement parts which might not suit their vehicles.


Does the use of high-quality OEM parts matter when a customer's vehicle requires brake repair services? You bet it does! In some situations, effective brakes make a significant difference in the outcome of daily commutes. We want to help safeguard the health and well being of our customers whenever we perform necessary brake repairs. Using OEM replacement parts helps us further our company mission of furnishing outstanding customer service. For all these reasons, Holman GO offers excellent value in brake services in Princeton, New Jersey. By requesting regular brake inspections by qualified auto mechanics, drivers promote safer driving throughout the year. Use this opportunity to schedule a convenient appointment with our Service Center. Ask our experienced team of Certified Automotive Technicians to check over the brakes on your vehicle. We value your business, and we look forward to assisting you with all your vehicle maintenance requirements this year!